Offering enchanting journey's of a lifetime!
After visiting the Kumbh Mela of 1895, Mark Twain wrote:
"It is wonderful, the power of a faith like that, that can make multitudes upon multitudes of the old and weak and the young and frail enter without hesitation or complaint upon such incredible journeys and endure the resultant miseries without repining. It is done in love, or it is done in fear; I do not know which it is. No matter what the impulse is, the act born of it is beyond imagination, marvelous to our kind of people, the cold whites….."
The first written evidence of the Kumbha Mela can be found in the accounts of Chinese traveler, Huan Tsang or Xuanzang (602 – 664 A.D.) who visited India in 629 -645 CE, during the reign of King Harshavardhana. Held every 12 years this event is an amazing gathering of people for religious purposes. Join us to view this extra ordinary event.
Arrival: Delhi
Meet on arrival & transfer to hotel.
Delhi 
AM: Old Delhi: for something close to Rudyard Kipling, visit the 17th century old Delhi; Jama Masjid – the biggest mosque in India. Rajghat Memorial where Father of the Nation Mahatma Gandhi was cremated and also visit Red Fort.
PM: New Delhi: The capital of the country has long been a phoenix rising again and again out of its ruins. Delhi is really seven cities in one, the first dating from the 11th century. See the famous Qutab Minar-12th century 238 ft. high stone tower, indeed a masterpiece of construction, New Delhi was the creation of the British Raj of the 30's and includes the President's House, Parliament, India Gate, the Rajpath and downtown Connaught Place.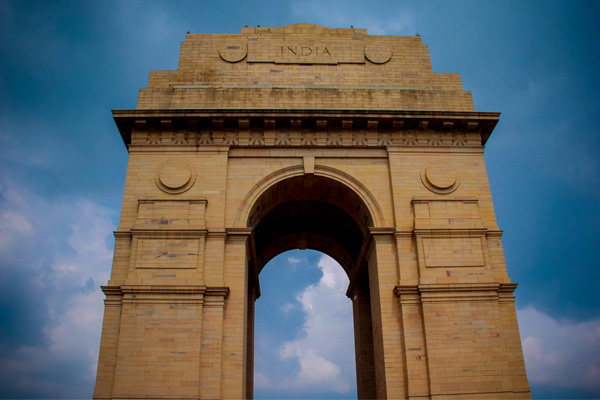 Delhi – Varanasi
Transfer to airport and connect flight to Varanasi
DEPARTURE: DELHI               1030 hrs 9W 723
ARRIVAL: VARANASI                 1145 hrs
Meet upon arrival & transfer to hotel.
PM: In the evening visit the banks of Ganges to witness the "Deepmala ceremony with rickshaw ride" where you see hundreds of floating lamps in the river- a rare treat for the eyes. This is basically a Hindu form of worship where people put floating lamps in the holy river Ganges for the fulfillment of their wishes.
Varanasi
Morning: Ganges boat tour- "Soul of the holy city", Drive through the city to the sacred river & then cruise by boat on the River Ganges visiting Dasaswamedh Bathing Ghat, Manikarna Cremation Ghat, Panch Ganga Ghat, Munshi Ghat and return to Dasaswamedh Ghat.. Also visit part of city temples and then later return to hotel for late breakfast.
City Tour of Varanasi: Varanasi, also known as "Kashi" or the "City of Light", is said to have been created by Lord Shiva and his consort Parvati when they stood here at the beginning of time. City tour visit Banaras Hindu University set in a large park; Bharat Mata Temple, Durga Temple, King Aurangzeb's Mosque, Sacred Bull, Shiva Temple, Well-of Knowledge, Kala Bhawan Art Gallery, Vishwanath Temple, and the Golden Temple.
Afternoon visit Sarnath:  10 kms North of Varanasi is Sarnath, where in the "Deer Park, Gautam Buddha delivered his first sermon after he became the Enlightened One". The ruins of monasteries, built more than 2,000 years ago, the Dhamek Stupa and the main shrine draws Buddhist pilgrims to Sarnath. Here stands the famous Ashoka Pillar of polished sandstone whose lion capital has been adopted as India's state emblem. The museum (closed on Friday) contains many superb specimens of ancient art.
Varanasi / Allahabad
After breakfast drive to Allahabad (125 km/ 03 hrs). On arrival check in at tent.
Allahabad
Free to enjoy the Kumbh Mela.
Kumbh Mela is the largest gathering of people for a religious purpose in the world. Millions of people gather on different places for this auspicious occasion. Kumbha is a Sanskrit word for Pitcher, sometimes referred to as the Kalasha, it is also a zodiac sign in Indian astrology for Aquarius, the sign under which the festival is celebrated, while Mela means 'a gathering' or 'a meet', or simply a fair.
Kumbh Mela in Hinduism is celebrated four times every 12 years, the site of the observance rotating between four pilgrimage places on four sacred rivers: at Haridwar on the Ganges River, at Ujjain on the Shipra, at Nasik on the Godavari, and at Prayag (Allahabad) at the confluence of the Ganges, Jamuna (popularly known as Yamuna), and the mythical River Sarasvati.
Famous ancient traveler, Hiuen Tsiang of China, was the first to mention Kumbha Mela in his diary. His diary mentions the celebration of 75 days of Hindu month of Magha (January-February), which witnessed half a million devotee including sadhus, common man, rich & famous & kings.
For each site Kumbh Mela comes in every 12 years. Each site's celebration is based on particular zodiacal positions of the Sun, the Moon, and Jupiter, the holiest time occurring at the exact moment these zodiacal conditions are fulfilled. Bathing at this moment is believed to generate the greatest religious merit, but the Kumbh time is regarded as being so holy that other bathing days are designated weeks or even months before and after this climactic time.
It is considered very auspicious by taking bath in River during Kumbh Mela. Around 10 million people gathered for Kumbh Mela in 2007 with thousands for foreign tourists as well. Naga Sadhus are the most important features of Kumbh Mela are furious and exotic, covered in ash, matted hairs and are known as preserver of faith. Naga Akhadas (where naga sadhu gathers for this occasion) are the most important historical figures of Kumbha Mela. Naga sadhus are people who made their living as mercenary soldier and traders. Apart from the Akhadas, attendees at the Kumbh Mela come from all sections of Hindu religious life, ranging from Sadhus (holy men), who remain naked year-round or practice the most severe physical discipline, to hermits, who leave their isolation only for these pilgrimages, and even to silk-clad teachers using the latest technology.
Allahabad / Khajuraho
Am: Enjoy Kumbh Mela        
Afternoon – Drive to Khajuraho (290 km / 06 hrs).
On arrival check in at Hotel.
Khajuraho
AM: Western group of Temples-Lakshmana Temple, Varaha Temple, Kendariya Mahadeo Temple, Devi Jagadambi Temple, Chitra Gupta Temple, Vishwanath and Nandi Temple.
Eastern group of temples: Adinath, Shantinath and Parashwanath Temples, Javri and Bamana Temple.
Evening: visit to local "Khandariya" theater to enjoy the local dance & music from various regions of India. Here you will witness professional dance performance in a very nice theater built exclusively for the tourists to have a glimpse of Indian folk dance/music.
Khajuraho / Orcha / Jhansi / Agra
After breakfast drive to Jhansi enroute visit Orchha.
Orchha: A medieval city where grandeur has truly been captured in stone. You visit several of the palaces and temples built by the Bundela rulers in the 16th and 17th centuries. Continue drive to Jhansi. On arrival transfer to railway station & connect train to Agra.
DEPARTURE: JHANSI   1810 HRS   2001 SHATABDI EXPRESS
ARRIVAL: AGRA            2043 HRS              AC CHAIR CAR
Meet upon arrival & transfer to Hotel.
Agra
AM: Taj Mahal at Sunset (CLOSED ON FRIDAY):- Unquestionably the world's most magnificent monument to over built in 17th century.  A colossal, perfectly proportioned mass of white marble, it is literally a jewel, fashioned over 20 years of hundreds of skilled craftsmen and over 20,000 laborers to float like some fantastic mirage upon the Yamuna.
Agra Fort: The Agra fort was once the flourishing centre of the Mughal Dynasty, and four successive emperors helped to create its massive walls, within which Hindu and Muslim styles merge into a splendid fusion of military might and lavish beauty.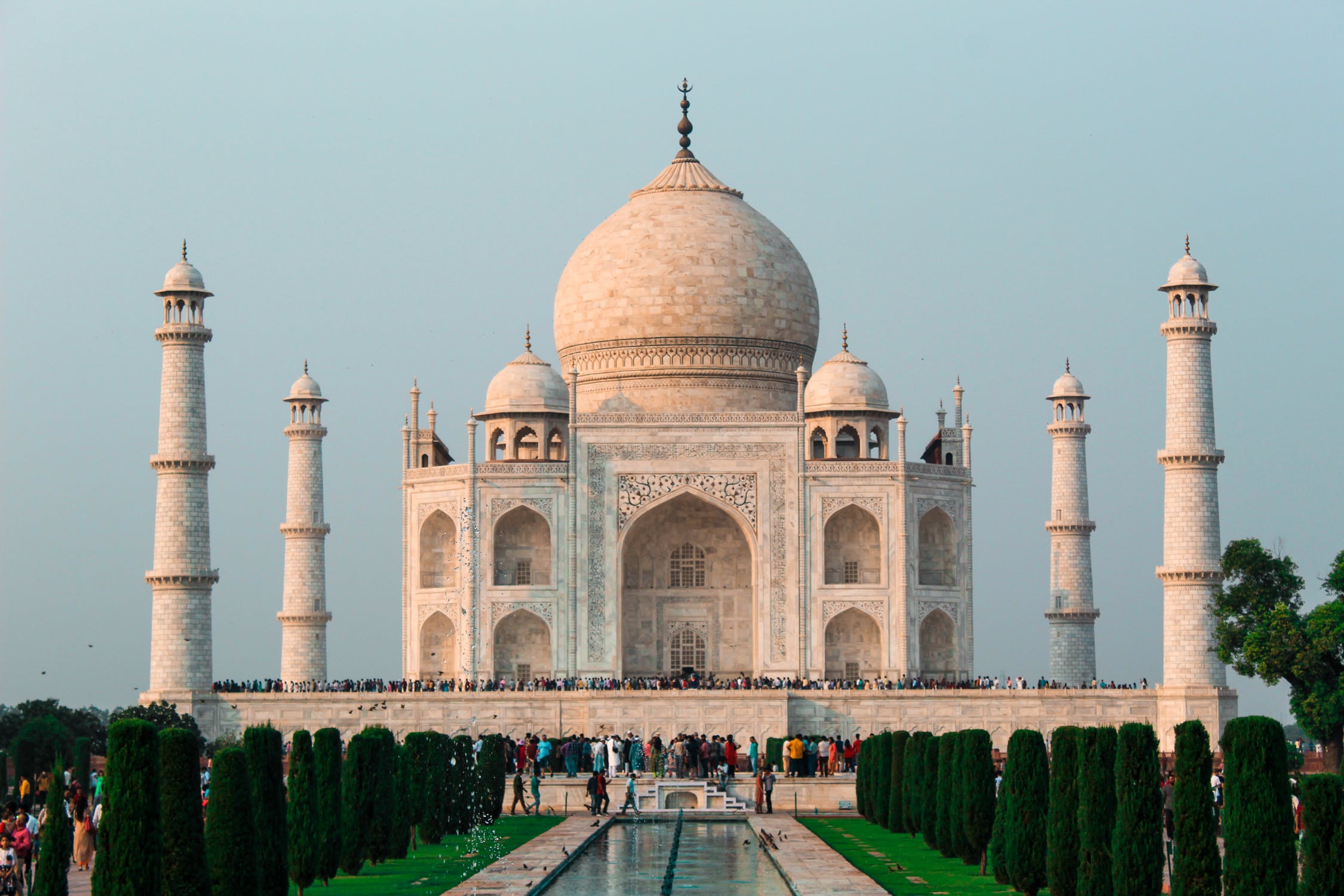 Agra / Jaipur
After breakfast drive to Agra/ Jaipur (250 km / 05 hrs) en route visiting Fatehpur Sikri.
Fatehpur Sikri: About 40 km from Agra lays the magnificent deserted city of Fatehpur Sikri, The Capital of the Great Emperor Akbar. During his brief stay here, a great Complex of Forts, Palaces and Mosques sprang up, but Akbar was finally forced to abandon his dream city due to scarcity of water, and subsequently it became a Ghost Town. This epic poem in sandstone lies straddled across a rocky ridge, surrounded by immense walls nine gates. The largest of the gates is the Buland Darwaza, which leads to the Jama Masjid and to the fantastic tomb of Sheikh Salim Chisti, which lies under an elaborate marble canopy and is lavishly inlaid with Mother-of-Pearl.
Continue drive to Jaipur, on arrival check in at hotel.
Jaipur
AM: Amber (palace) Fort: the original palace of the local rulers was built in the 17th century high up on a hill overlooking a lake, the towers and domes of the Amber palace are reminiscent of scenes from some fairy-tale. Their hall of victory is richly decorated with panels of alabaster with fine inlay work of tender colors. You ascend up the palace on board gaily-caparisoned elephants.
PM: Jaipur city: this 18th century city (capital of Rajasthan) is famous as "the pink city", because of the local rose-pink-sandstone used in its construction. The fortifications give it a medieval atmosphere, but its well-planned layout is "modern". Visit Maharaja's City-Palace, situated in the heart of the city with charming gardens surrounded by high walls; palace of winds, a uniquely designed five –story structure with tiers of overhanging balconies of pink sandstone; Maharaja Jai Singh after whom the city was named, being a keen astronomer built an astronomical observatory which is still in use.
Jaipur / Delhi / Departure
After leisurely morning, early noon drive Jaipur/ Delhi (260km/ 05hrs). On arrival some free time at local shopping mall, Farewell dinner and transfer to airport connect flight to back home.
*Itinerary is subject to change due to changes in local conditions or for circumstances beyond our control.
| | | | |
| --- | --- | --- | --- |
|  Nts |  City | Hotels 4* – STD Room | Hotels 5* – STD Room |
| 2 | Delhi | Park Plaza | Park Plaza |
| 2 | Varanasi | Ramada / Radisson | Taj Gateway |
| 2 | Allahadad | Camping – Tent | Camping – Tent |
| 2 | Kahjuraho | Ramada / Radisson | Taj Chandelao |
| 2 | Agra | Clarks Shiraz | Taj Gateway |
| 2 | Jaipur | Golden Tulip | Country Inn Suites |
| 12nts |   |   |   |
Low cost add-on airfares available from your home city. 
Completed booking forms & a deposit of $500 per person are required to reserve a space on this tour. 
Click here to download our Booking Form / Credit Card Authorization Form / Terms & Conditions.
Ready for your next vacation?